I am near completing a large portrait of five dogs and thought you all might like to see the progress of the whole piece.
It is watercolor on canvas. I do the diamond dogs on canvas, but this is the largest piece so far.
This is the first dog, a great little Scottie named Scooter!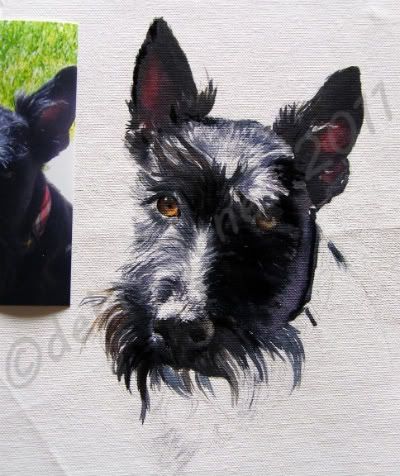 I will post them all one a day and so I should be finished by then!!!
dj*