I have finally been brave enough to venture out again. The blog crashed to a halt when both my Mother and Cat were ill last year about this time and I just lost the momentum. But...
I started this demo at a little show I was hanging, and decided the weather was so nice, I would continue it in the dog park!
Not promising a complete dog every day this year, but I am going to post even the progress shots... for SURE a dog a week. AND we will include cats and others...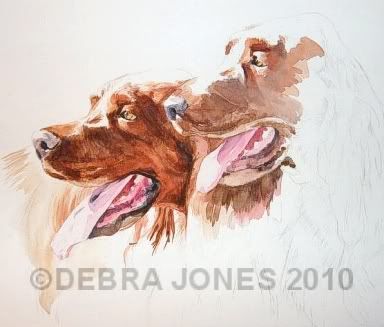 Two lovely red headed Setters in progress.